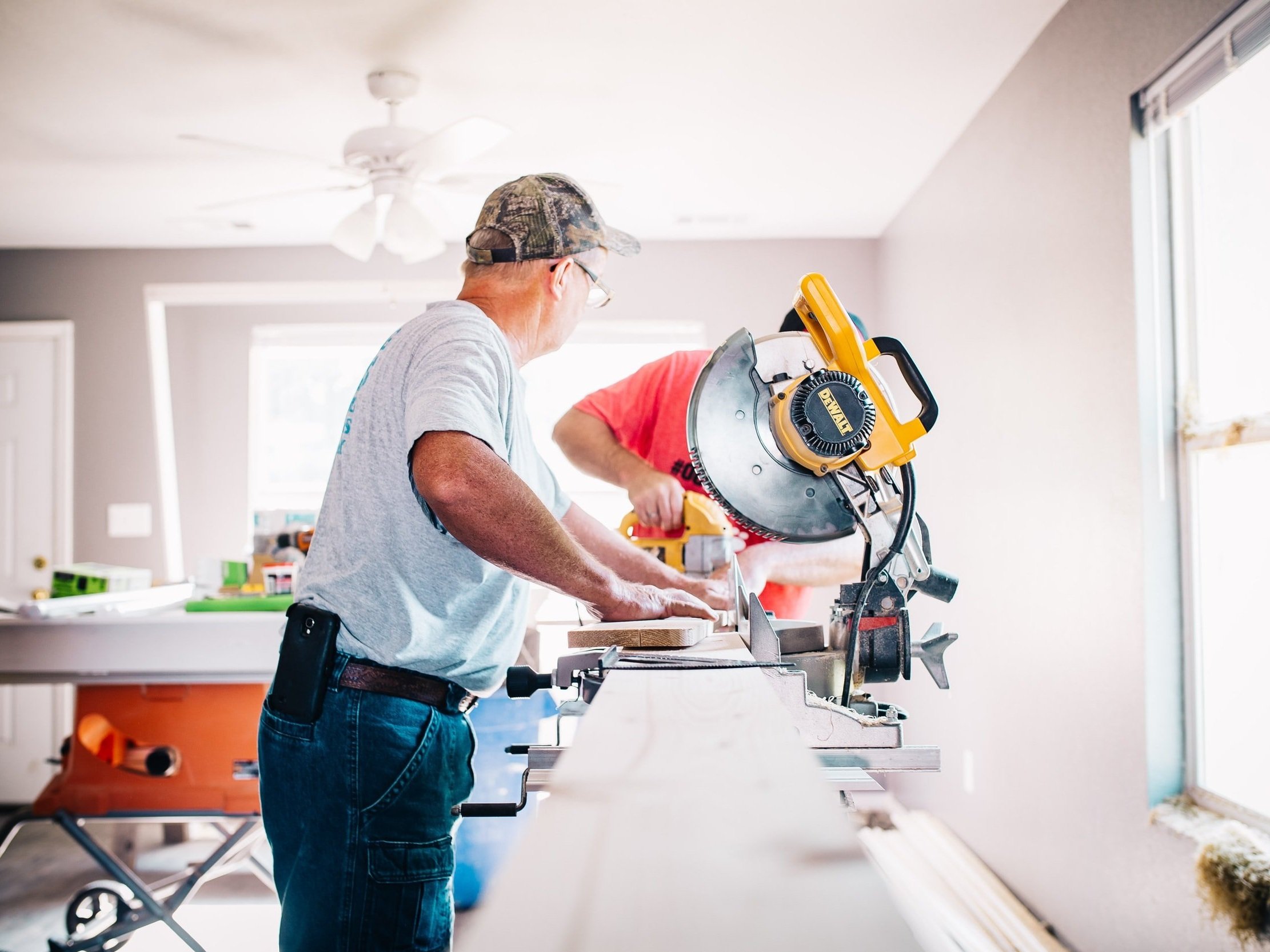 Synopsis
"For novices, DIY enthusiasts or professionals, this essential book continues to be the most in-depth, up-to-date and user-friendly DIY book on the market, covering everything from decorating and repairs to electricity, plumbing and much more.
This fully updated version features an even more accessible design to help you navigate easily through the info, and thousands of new photographs and illustrations to make sure you get your job done quickly and safely. There have been many changes to regulations in recent years, particularly in electricity (the new Part P legislation and changes to cable colours) – the Manual not only lists but also clearly explains these new regs and helps you work with them.
And as we all become much more conscious of the environmental impact our homes have, new material on energy-saving DIY is essential reading for any householder – saving you money too in the process."
Review
"It's very heavy, big and thick! Very nice cover a huge range of everyday works in a house. I'm impressed for this price it's a total BUY!!"
Synopsis
"How can we make old houses energy efficient without devaluing future sustainability? And how can we do so without compromising their appeal and character?

This practical and essential guide to retrofitting for energy efficiency seeks to provide answers to this and other questions homeowners of old houses are asking. Whether your house is medieval and timber-framed or a Georgian, Victorian or Edwardian terrace, it can be made more energy efficient and sustainable. This practical, comprehensive and fully illustrated handbook will show you how.

Revised and updated throughout, and with a foreword by Kevin McCloud, Old House Eco Handbook includes chapters on the building envelope; roofs and ceilings; windows and doors; walls; floors; paints; energy, air and water; plus a brand new chapter on retrofit materials.

In association with The Society for the Protection of Ancient Buildings, this is a must have for owners of old houses looking to make their homes more energy efficient and sustainable."
Review
"Really great book. Goes into real practical detail and stresses the importance of keeping and restoring as much if the original building as possible. Loved this book and just wish it went on forever. BUY IT you will have no regrets."
Synopsis
"Britain has a wonderfully rich stock of period houses - everything from medieval cottages to Georgian townhouses and Edwardian mansions. But many of these historic properties are now at risk. Some are unwittingly damaged by well-meaning owners or incompetent builders; others suffer long-term deterioration where mortgage lenders have imposed quick-fix 'remedies'.
Despite being some of the most sustainable buildings on the planet, many old houses are now being subjected to ill-advised works to upgrade thermal efficiency, resulting in the destruction of the very qualities that make them so appealing, slashing their values. Haynes have come to the rescue with this clearly written, lavishly illustrated manual explaining the correct approach to care and repair - covering the full range of traditional materials. Every old house has a story to tell, so Haynes also show how to explore your home's history and strip back modern finishes to reveal long lost original features. This comprehensive manual is essential reading whether you want to get your hands dirty or just want to understand how old houses work and how to go about employing specialist craftsmen."
Review
"Am about to embark on the purchase of yet another old property in need of a lot of TLC. This book gives such a lot of sound advice. It is now so obvious that some of my past restorations, though carried out in good faith at the time, have worked against the fabric of the buildings instead of with them - particularly in regard to damp, ventilation and the different types of plaster and mortar. I wish I had had access to this knowledge years ago."